Team Sonitrol Protects Schools During Crisis
As many schools across the country are moving to remote learning to combat the spread of the Coronavirus COVID-19, Facility Managers and Security Officers are considering how best to secure their K-12 facilities from break-ins, thefts and vandalism since they are closed for an extended period of time.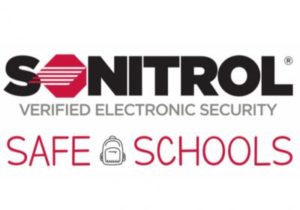 We know our schools are full of valuable items such as computers, TVs and gym equipment. These facilities are three times more likely to be burglarized than a business. Vandalism cost schools more than $1 billion a year
Sonitrol Security is one of the largest security provider to K-12 schools across North America.
Team Sonitrol proudly secures many schools in the Delaware, New Jersey and Southeastern Pennsylvania market, including the City of Philadelphia.
Tips for Keeping Schools Secure During Extended Closures
The following are a few ideas for Facility and Security staff to make sure their buildings and campuses are secure during this time:
Review security policies and procedures during times of extended closure and actively communicate to staff.
Test all security equipment to make sure it is operational.
Update emergency call lists and passcodes with the security alarm provider.
Make sure all doors and windows are locked, including remote buildings, sports facilities, and portable classrooms.
Consider lowering blinds or covering windows so thieves cannot easily see inside.
During this time of uncertainty and change, parents and school administrators can trust Sonitrol as their security provider and community partner.
Leveraging our patented impact activated audio alarm verification technology,
Sonitrol provides real-time information to law enforcement, increasing their safety and effectiveness when responding to incidents, reducing false alarms, and resulting in more than 180,000 criminal apprehensions to date.
For more information, contact Joe Allen at jallen@sonitrolde.com or call (877) 652-3060.