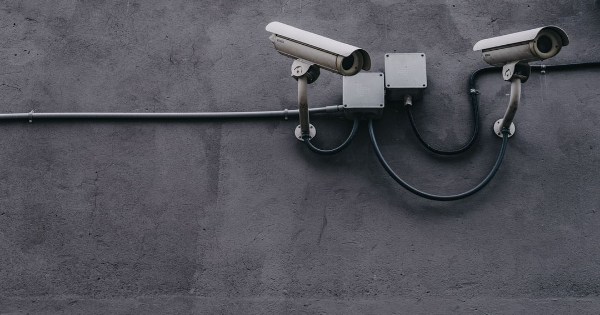 3 Main Benefits of Installing Business Alarm Systems
When you are away from your business, you need the assurance that your inventory and business assets are safe from burglaries and break-ins. You need an alarm system that has an audio-based intrusion detection system and video surveillance. This type of verified security system will give your business more protection by combining audio detection and live monitored video through CCTV cameras. Experts say that the installation of video surveillance in businesses can prevent 67% of burglaries. Installing business alarm systems gives you more control over the security of your business premises, as you can have the live footage on your phone or home computer.
The beautiful thing about business alarm systems is that small, medium, and large companies can afford to install and benefit from their functionality. Most of the companies in the U.S. are small and medium businesses owned by hardworking Americans. Therefore, it's fitting that business alarm systems are affordable to all companies regardless of the size or economic muscles. The alternative to business alarm systems is employing a security guard, which is an option that is neither reliable nor cost-effective, even for bigger companies.
Commercial security systems Delaware-based serve thousands of businesses in and around the state, and business owners have reported increased security after installing business security camera systems.
Here are more reasons why you should utilize business alarm systems in your company.
1. Around the Clock Protection
With verified security alarms, you get 24/7 protection as your security alarm company monitors the audio detection systems and the video surveillance cameras. In case of a burglary, the alarm system will go off and alert the local authorities. Your security company also monitors the alarm through live coverage to determine what made it trigger. This is to avoid notifying the police when there is a false alarm.
Audio detection systems are sometimes triggered by non-burglary motions such as a speed bike passing nearby. This means that burglars have no chance of breaking in, because the moment they knock down a door or try to pick the locks the alarm system will go off. Your commercial security company will see from their coverage and will also alert the police so that they do not dismiss it as a false alarm.
2. Smoke and Fire Detection
Today, business alarm systems are fitted with smoke and fire detectors, as well as automatic water sprinklers. This is a big plus given that fires can raze down your business when they are not contained in time. However, even a small fire incident may have far-reaching consequences, as even a little smoke has the capacity to damage a lot of inventory.
Smoke can leave ugly soot patches on your products. The soot which stays behind is hard to clean without damaging your property and products, and the smell of smoke will take some time and hard spraying to eliminate it from your products. When a smoke detector goes off, it automatically triggers the sprinklers which shoot water on the fire to contain its spread.
Therefore, installing business alarm systems will protect your premises from possible catastrophic fires that could easily put you out of business when they occur.
3. Easy Installation and Removal
Business alarm systems are easy to install, as they do not utilize complex wiring as other tech-systems. You may have installed audio detection systems on the front of your shop, but burglars figure it out and use the back to gain entry. It is easy for you to relocate them to the back without a lot of hassle and catch the thieves red-handed when they attempt to break in again. This portability and easy relocation of business alarm systems makes them more attractive to seasonal businesses that need security surveillance occasionally.
By all means, you should strive to install a business security system in your premises to beef up the security. Knowing that your workplace is protected gives you and your employees peace of mind. Nobody wants their hard-earned business to be burglarized. That is why more business owners are utilizing commercial security systems in Delaware to give their business 24/7 protection.