Evaluate Your Commercial Business Security
Commercial security risks can come from a variety of threats. It is imperative you do not make your business a target for crafty criminals.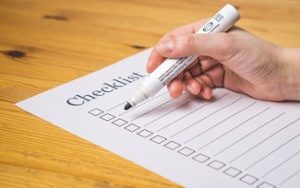 Some aspects of security are self-evident and often small business owners try to address their building security by piecing together off the shelf products. This is not an effective approach to secure your building, assets or employees. It could be highly risky and leave you vulnerable.
Security is not just about technology but also how technology is used to protect a location, how it is integrated, where it is implemented, and how it is operated.
With decades of expertise, we have created a series of questions to ask yourself to help identify the security risks for your business.
Answering yes to one or more of these security questions highlights that your business could be vulnerable to threats and that you should address security proactively before anything happens.
These questions are by no means comprehensive, they just create a good baseline for a security risk assessment of your business, and will allow you to identify potential risks and or vulnerabilities.
Evaluate Your Location For Security Issues:
Does your building and the surrounding areas have any blind spots or potential hiding places?
Is any part of your property fenced?
Do you have any exposed telephone lines by your building?
Are any of your goods in demand or currently considered hot merchandise?
Does any of your merchandise have a high resale value?
Do you have a large float of cash in your building?
Do you accept cash payments?
Does your building have one or more entrances accessible to the public?
Is your current alarm system unverified?
Do you have an alarm system?
Does your building have posts installed to prevent vehicles ramming the doors/windows?
Is your address hard to see from either the front or the back?
Do you have clear signage around your building indicating no trespassing?
Is there ample lighting inside and outside your building?
Does your building have signage that clearly identifies correct responding emergency personnel?
Is there anything to aid criminals getting on your roof (trees, fences, ladders, etc…)?
Does your building have roof access points (vents, skylights, etc..) ?
Do you use traditional keys to get into the building?
Does your building have a clearly marked shipping/receiving area?
Do you use reserved parking spaces with names?
If your answer was yes to any of the above, we'd be interested in helping you evaluate the risk. We frequently conduct free security audits, and offer an unconditional risk assessment for any type of business. Our audit would be unique to your premises and allow us to suggest custom security solutions for your unique needs, and we are confident that we'll be able to provide you with the best recommendations to protect your business.
For more information, contact Joe Allen, Sonitrol Security of Delaware Valley at (302) 652-3060 or jallen@sonitrolde.com
Contact Sonitrol Today