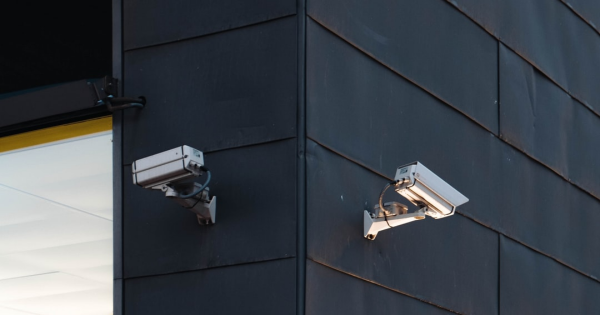 Commercial Camera Solutions Can Keep Schools Safe
There are 38 million activations of alarms per year in which police respond. Those activations happen in many places including commercial properties, town and city offices, as well as schools. Today, schools require a commercial camera solution that can track, record, and alert authorities of school violence whether heart-wrenching tragedies or small incidents. Many schools still need to adjust their security measures, and a commercial camera solution is a perfect way to ensure security for all. Within the past decade, educational institutions have started to install advanced commercial camera solutions to keep students, staff, and teachers secure.
A Commercial Camera Solution Affords a Bevy of Benefits
It is an enormous responsibility to protect a school. Choosing a security system isn't always the easiest task either. An advanced commercial camera solution is one of the best options for schools, especially since top manufacturers such as Sonitrol, allow for the instant dispatch of police using different security system products. Authorized personnel can have the ability to use panic buttons that have been installed in strategic locations around schools. High-quality alarm systems come with many facets such as a commercial camera solution that can be installed per request.
Safety Comes in the Form of an Eye in the Sky
There are audio and video feeds available that give remote site control used to direct students and staff toward safety. The same feeds can also be utilized to alert law enforcement personnel so they can fully secure a school. Integrated security systems give everyone the benefit of having more control during times of panic. The more secure your school is, the safer students, parents, staff, administration, and teachers feel.
Unobtrusive Protection Is Required
It stands to reason that a school requires protection that is unobtrusive. A school is a place of learning that requires 100% safety for all. Armed guards, barriers, metal detectors, and check-points don't make a learning institution feel like a school, it makes the school feel more like a prison. A top-notch alarm system with a commercial camera solution offers the highest degree of safety without causing any discomfort.
Use Real-Time Intelligence to Secure Schools
Two-way, real-time intelligence in the form of video and audio provides first responders with the best information so dangerous situations can be resolved quickly. First responders can use this type of system in a worst-case scenario by guiding students and teachers who may need to provide triage to anyone that's been wounded. This type of security plays a dual part in keeping everyone safe as well as providing quick communication when needed.
The Presence of Alarm Systems Reduces Crime
Chances are if a criminal knows the school they are targeting has an advanced alarm system, they will think twice about creating a crime. Alarm systems are deterrents against many types of violent crimes including murder and rape. They also deter narcotics dealing, vandalism, and theft. Securing a school doesn't get any easier than taking proactive measures to install a security system with camera and audio solutions.
Security Should Be a Top Priority for Schools
Security is typically a top priority for schools. There are many steps that school security personnel and administrators can take to ensure that their school grounds are safe for all using advanced alarm systems. Using innovative security technology is the first step with verified security alarms that provide audio and video monitoring. Once an alarm is tripped, diligent operators have the ability to use push technology to monitor schools using CCTV and audio security systems from their central monitoring station. Highly trained security professionals will be able to determine when to send help by listening and watching carefully.
Digital Video Surveillance Is the Answer
Wouldn't it be nice if your school was protected via digital video surveillance? When the safety of students is at stake, commercial camera solutions provide effective surveillance with high performance, false-alarm, and service guarantees, as well as satisfaction. Contact security alarm experts to find out which digital video surveillance and audio would work best for your school system.