CIRC Delaware Members Celebrate the Holidays at December Luncheon
Members of the Commercial Industrial Realty Council of Delaware (CIRC/Delaware) gathered at the University & Whist Club on Wednesday, December 12, 2018 for their Annual Holiday Luncheon.
Attendees brought canned goods for the Food Bank of Delaware and earned a raffle ticket for fabulous prizes.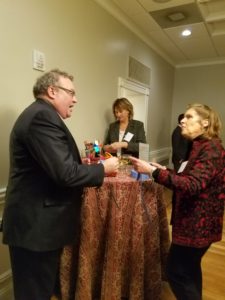 Additional raffle tickets were purchased to benefit the Boys & Girls Clubs of Delaware. Dawn O'Neill and Rebecca Wilczinski attended the luncheon to represent the organization.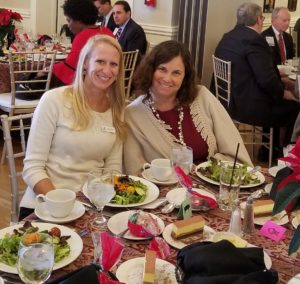 Thanks to the generous raffle donations from our members: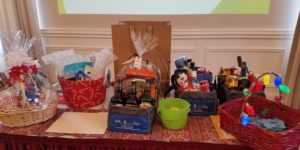 $50 Lowe's Gift Card
courtesy of Susan Miller, Gioffre Commercial Realty
Philadelphia Flyers (2 tickets & reserved parking pass)
courtesy of Steve Burnett, IFS Insurance
Irish Coffee Gift Basket
courtesy of Khristian Toolan, Marlings, Inc.
Relaxation Gift Basket
courtesy of Kim Connell, First State Elevato
Full Page Ad in MidAtlantic Real Estate Journal & Free Ticket to Conference of Choice courtesy of Linda Christman, MARE Journal
Quarter Page Ad in Delaware Business Times + $100 credit toward any DBT Digital product
courtesy of Charlie Tomlinson, Today Media (Total value = $1,450)
Holiday gift basket from Terrain
courtesy of Kristin Marinelli, KLM Consulting
Banks Seafood Gift Card ($50)
courtesy of Herb Hirzel, City Window Cleaning
Cafe Gelato Gift Card ($50)
courtesy of Herb Hirzel, Apex Pressure Cleaning Systems
Professional "Headshot" Photo
courtesy of Anthony Santoro, DiamondState Photography
CIRC "Cooler Bags" of Cheer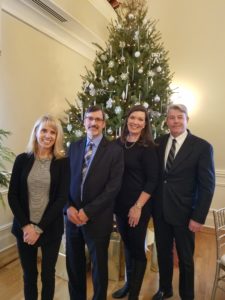 New Members (left to right) Susanne Howarth, Elegantly Set in Stone; Jim Manna, BrightFields, Inc., Membership Chairman; Erin O'Connor, Sobieski, Inc.; and Gene Grady, Envirosure, Inc.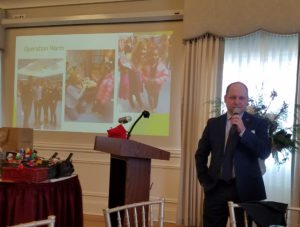 Ryan Kennedy, Harvey Hanna provided an update on Operation Warm, another charity that is supported by CIRC/Delaware members.
Here is the Photo Gallery for the Holiday Luncheon: [nggallery ID=20]
Mark your calendars for our next luncheon that will include Continuing Education Classes.
Please note our new meeting place, the Dupont Country Club.
Click here to register: http://www.circdelaware.org/meetings/nextMeeting.cfm
We wish everyone a Merry Christmas and Happy New Year!