We Are Celebrating 20 Years Protecting the Property of our Customers
In May 1999, Joe Allen and Karl Ottosen began doing business as Sonitrol Security of Delaware Valley. In 2019, we lead a team of experts that are still protecting customers with the latest technological advances celebrating 20 years of success.
According to Joe Allen, Vice-President/Owner, "So much has changed since we started the business in 1999. Technology has allowed us to implement efficient and cost-effective security systems that protect the facilities of our customers. We look forward to using the latest tools as they become available."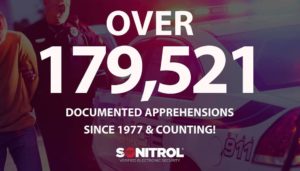 Sonitrol Security of Delaware Valley provides a single source of integrated, state-of-the-art security solutions for intrusion, video, access and fire, all backed with professional monitoring by experienced, trained personnel. The ability to VERIFY an alarm event in real time provides unrivaled credibility with local law enforcement.  The company enjoys the best apprehension rate in the industry and the fewest dispatches for false alarms.  As of January 2019, the company recorded 179,521 successful apprehensions and counting.
Sonitrol Security is above all, a service organization. Our confidence in our systems and the people behind them is backed by a true Commitment to Service.  We've put it in writing. Sonitrol provides every customer with a:
Satisfaction guarantee
Service guarantee
False alarm guarantee
$10,000 Performance Guarantee
Sonitrol Corporation has been singularly focused on the electronic security industry since its inception over 53 years ago.  Throughout its history, the company has been at the forefront of security technology, pioneering industry innovations such as audio-based intrusion detection systems, computerized central monitoring stations, remote downloading of programs to microprocessor-based alarm systems and integrated access control systems.  For more than a decade the complete turnkey integration of a full range of security products and services into a single security solution has been a hallmark of the company.
Products are developed internally by Sonitrol Product Development Engineers, experienced not only in sensor design and evaluation, but also in microprocessor and multi-processor design using real-time software and powerful platforms such as Microsoft NT.
This development group is continually involved in the creation of new security services to ensure Sonitrol retains its position as a leader in security innovation.  The engineering group stands ready to support these concepts with internal software and code development to meet our customer's unique needs. The design and development of proprietary hardware and software flow into the modern manufacturing and integration staging facility.  There it is met by the broad range of products which encompass every aspect of electronic security including intrusion detection, perimeter fence supervision, CCTV, fire detection and monitoring, access control, asset tracking, building management and integrated monitoring systems
Sonitrol is staffed with industry experienced personnel capable of a full risk-assessment approach to system design. Our process begins with a thorough understanding of customer needs, the assets to be protected, the risks to which they are exposed, as well as any relevant regulations that must be met.  From this risk analysis, a security plan is developed that ensures a proportionate matching of electronic security measures to the assets to be secured and the risks to which they are exposed.  Existing security hardware is reviewed to determine which components, if any can be integrated into the new design to maximize value for the customer.
Sonitrol is uniquely positioned in the market as the only designer and manufacturer of integrated systems which offer a full turnkey solution to its customers worldwide.  Once the contract has been awarded, an experienced Sonitrol "fulfillment" team, including both field engineering and training personnel out of our local offices in Wilmington, Delaware will provide all installation and service functions in the Delaware Valley.
For over five decades Sonitrol has served central alarm monitoring customers in North America utilizing its expertise in the design, construction, communications, monitoring and response elements of this commercial alarm business.  The Sonitrol technology has expanded these businesses to include monitoring of centrally managed access control systems. Today, over 175,000 customers are served in this market using Sonitrol products and technologies in North America and Western Europe.
For more information or to schedule a site visit, contact Joe Allen, Vice-President/Owner, Sonitrol Security of Delaware Valley at (302) 652-3060 or jallen@sonitrolde.com