It's Time for a Security Audit for Your Business
With recent crime rates increasing, it is more important than ever to maintain a secure business. Keeping up with your security is vital and falling behind can be incredibly costly for your business. If you haven't had a security audit in the last couple of years, you're overdue for one!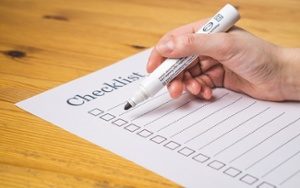 With the rate of change in the world of technology, as well as criminals becoming more intelligent and thinking outside the box, businesses need to be more prepared, aware and protected.
To know how to improve your security you need to understand your current risks and how to address them. With new threats coming every day, it is important to stay up to date with the latest methods, both in terms of security technology and procedures.
When you request one of our free no obligation audits, one of our specialist (and non-commissioned) security consultants will visit your office, warehouse, compound or facility and start a comprehensive custom audit of your location's risks. We'll review your current security systems and how effective they are in protecting your business.
What Does My Free Audit Include?
Our experts will conduct a comprehensive security sweep and evaluation of your business or a specific location.
We will give you custom recommendations on how to specifically increase your business security.
A comprehensive security solution will be created customized to your facility – at no obligation.
At Sonitrol Security, we have a unique and verified security system. This means that our Sonitrol operators monitor exactly what is going on 24×7 in real time.
Using our unique verified audio and CCTV video solutions enable our operators to hear and see what is happening in your business before any the criminals even gain access to your buildings. Once an alarm is detected, we verify the source of the alarm and either reset it (in the case of a falsely triggered alarm), or we'll send in the Police within minutes.
Cooperation in the elimination of false alarms results in better protection of the entire community by allowing law enforcement to use their resources as efficiently as possible.
Your needs are our highest priority. Our security systems are custom designed to meet your specific requirements and environment. Our customers stay with us because of our unbeatable detection systems and our excellent customer service.
Prior to making a firm decision on your security system – why not get a free commercial security audit from us? You'll learn about your property's security weaknesses and potential threat areas and find out more about the technology behind our 'best in market' solution. We're so confident in our technology and responsive service, that no one else in the industry can match our guarantee.
No other Security Provider can match Sonitrol's Service Guarantees!!
Performance Warranty: Sonitrol Security will pay for the first $5,000 of any loss if a forced entry is not detected.
Satisfaction Guarantee: We'll refund your installation fee and remove our equipment if you are dissatisfied with our service in the first 6 months.
Emergency Service Guarantee: Sonitrol Security guarantees the on-site arrival of a service technician the same day you call.
False Alarm Guarantee: Fine recovery assistance for any dispatched false alarms. Rapid response by Police to Sonitrol verified alarms.
If you are a small business, for example a single retail operation, or a larger national chain, such as a franchised business, we have scalable, affordable, and effective solutions that will better protect your business.
Give us a call today to schedule your no-obligation security audit.
For more information, contact Joe Allen, Sonitrol Security of Delaware Valley at (302) 652-3060 or jallen@sonitrolde.com