The Commercial Industrial Realty Council Hosts Monthly Meeting
Eylem Senyuz, Senior Vice-President and Senior Global Macro Strategist, Truist Advisory Services, Inc. presented a comprehensive overview of what is going on in the world today and how it affects us globally and nationally on April 13, 2022 at the April Luncheon meeting for the Commercial Industrial Realty Council of Delaware (CIRC).
As an adjunct professor at Georgetown University, he teaches graduate finance covering investments in emerging markets.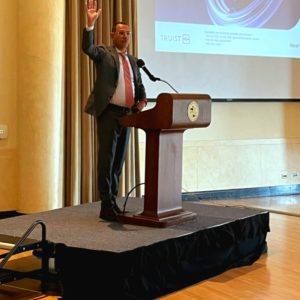 He was joined by Marisa Facciolo, Managing Director, Truist Advisory Services. This was a very interesting presentation that including the events in Ukraine and Russia, products affected by the war, inflation, rising gas prices and other resulting effects.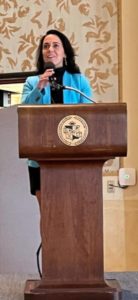 In addition to continuing education classes before and after the luncheon, the following new members were in attendance (pictured left to right) Shawn Manigly, Hatzel & Buehler; Megan Varley, The Surface Restoration Company; Michelle Segarra, Gemini Janitorial Services; Chris Marchak, Lyons Insurance; Stephanie Barnes, Placers; Sheri Gorman, Facility Services Group; Jeanne Kress, New Castle County Chamber of Commerce; and CIRC Membership Chairman Jim Manna, Brightfields, Inc.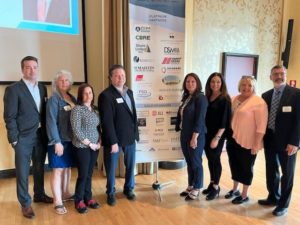 Here are other photos from the April luncheon: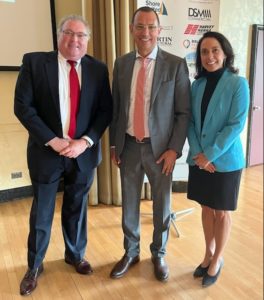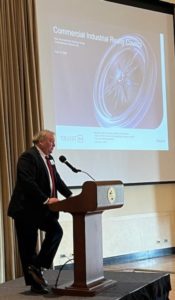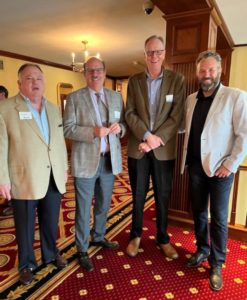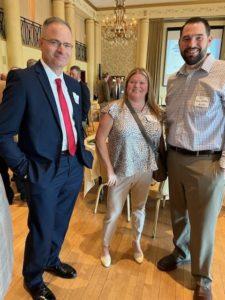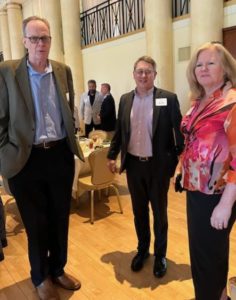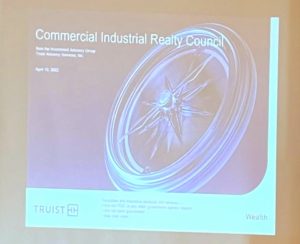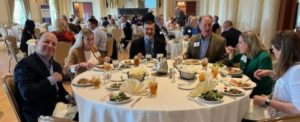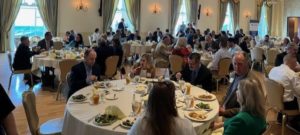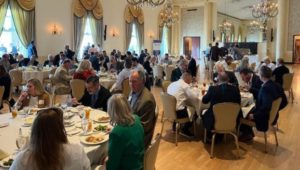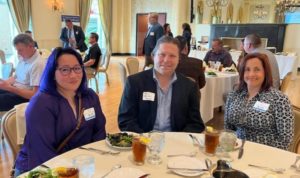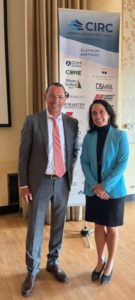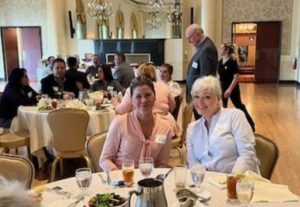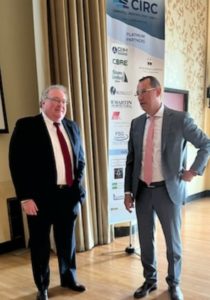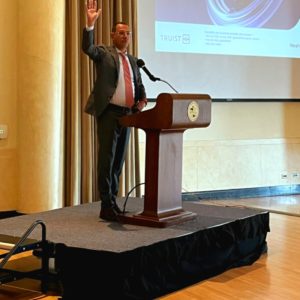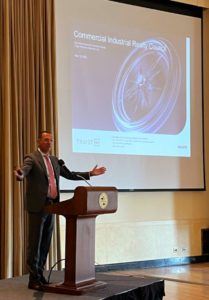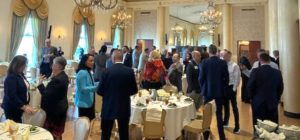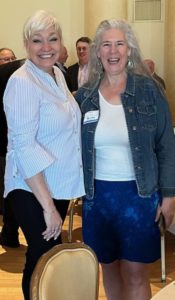 The next CIRC luncheon on May 11, 2022 will feature the Annual Meeting and Election of Officers & Board of Directors. To register, click the link below:
https://www.circdelaware.org/content.aspx?page_id=4002&club_id=598115&item_id=1635215&event_date_id=255
If you work in the commercial real estate industry or support those that do, consider joining CIRC to expand your horizons.