Starting a New Business? Focus On These 4 Important Decisions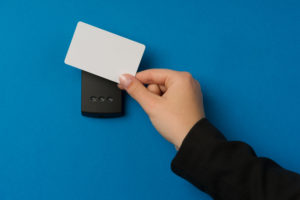 If you've been constantly battling back and forth between starting a new business or not, it's time to make your decision. It's time to go for it! Hopefully you at least have an idea of what product you're going to sell or service you're going to offer. But there are a bunch of essential aspects of starting a business that will require you to spend some serious time and energy on.
Finding a physical location
You're going to need an actual office space to handle the majority of your company's needs. No matter what industry you're going to be working in, even if it's primarily an online market, you'll still need a physical location to get your work done. Make sure that you browse plenty of potential options before you make a final decision.
Hiring the right number of employees
You're going to need some help during the first few months of your new business. Make sure that you have a great team of workers who you actually trust. They need to be fully on board with your vision and hopefully you will all enjoy success down the road. If you hire the wrong number of people or the wrong type of employee, your entire company will be in jeopardy.
Choosing a security system
Another major decision you're going to have to make early on in your career as a business owner is choosing a security system. According to the Global Retail Theft Barometer and the Center for Retail Research, North American retailers lose up to $45 billion worth of inventory each year from inventory shrink and theft. You have to keep your property, your employees, products, equipment, and money safe from criminals at all times and high quality camera and alarm systems can help. There are plenty of high tech commercial security products you can choose from that will help keep you and your business protected.
Designing your website
You're going to have to have a high quality website as well. It's nearly impossible to have a successful company in 2017 without a good web presence. Be sure to consult professional web design companies and spend some time building your social medial presence as well.
As long as you're taking your business seriously in its infancy, and you continue to work hard, you'll be on the right track to success. Contact Sonitrol Delaware if you want to learn more about choosing a security system that fits for your business.