Keeping Your Business Safe With Sonitrol Security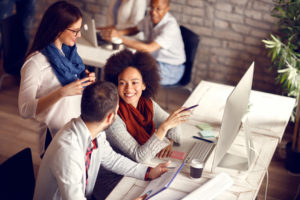 For the past two decades, Sonitrol Security of Delaware Valley has helped workplaces, schools, city halls and other commercial properties stay safe. With technology that has the ability to monitor both visually and by audio, it is no surprise that this detection system has been trusted for as long as it has. Estimates show that over 2/3 of burglaries can be prevented with the use of a burglar detection system.
Get To Know The Technology
Visual system
In order to build a safer work environment for employees, Sonitrol Security has created several different security system products. SonaVison is a product that is described on the companies website as one that allows operators to see what is happening at any point in time the activation signal is received. This piece of commercial security has clear photos that make it easy to see what is happening along with automated recordings. Surveillance in video form is now the fasted growing form of surveillance in the industry. Digital video surveillance has been shown in studies to be a major factor in whether or not a burglar decides to go ahead with burglarizing the house or not. In fact, in a study of convicted burglars, 83% of participants stated that attempting to see if there was any sort of surveillance in the home would dictate their action. This form of an automated system is just one of the ways businesses can help make a safer work environment for their employees.
Audio system
Just as well as the visual systems, audio detection systems are important when it comes to keeping a safer work environment for employees as well. Sonitrol's audio detection system has the technology to see what is happening from the time before, during and after the alarm triggers. These video clips are an improvement on other types of commercial security products that at one point did not give visuals to what was happening. According to the Sonitrol website, this device has succeeded in saving lives, stopping criminals and reducing the chance for a false alarm.
Fire detector
Another aspect of the high quality alarm systems is the fire detector. This technology can detect smoke and heat as well as prepare sprinkler systems. The Occupational Health and Safety Administration (OSHA) states the cost of damage because of fires and explosions towards businesses, schools, city halls and other commercial properties is over $2.3 billion each year. Luckily the technology of Sonitrol can help prevent all of the damage and money. The fire protection aspect of the product can easily be connected to the other products associated with Sonitrol Security.
Total Guard
Another aspect of the Sonitrol Security technology tools that aims to make a safer work environment for employees is the Total Guard. This device includes "impact activated audio detection" according to the companies website. This device is another reason why Sonitrol is ahead of other commercial detection companies as it can detect when glass is broken.
This commercial security system in the Philadelphia area is sure to fit your needs when it comes to creating a safer work environment for your employees.