Focus On Company Safety: 4 Tips to Keep Your Employees Safe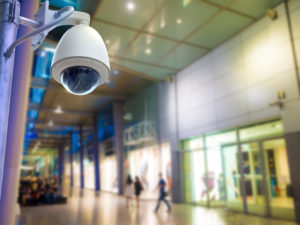 No matter what kind of company you're running, there is one aspect of your business's operations that needs to be a top priority: safety.
If a company or building isn't safe, not only will workplace productivity take a hit, overall quality of life will decrease because you and your workers will be anxious and constantly worried about their job, their health, and their safety. That's why it's imperative that you focus plenty of energy and resources on keeping each one of your employees, and your entire building, extremely safe.
Here are some excellent tips for ensuring safety across your business:
Video surveillance cameras — You need to make sure your building is safe and secure 24 hours a day. It's estimated that approximately 67% of burglaries can be prevented by the installation of video surveillance cameras. These business security camera systems will not only prevent criminals from attempting to break into your building, but will provide peace of mind to your employees, allowing them to be much more focused and productive.
Communicate emergency plans — Emergency situations can strike at anytime and it's important that you and everyone inside your business are fully prepared. It's best to have some fire drills so everyone can be familiar with how and where to exit the building. Additionally, have a conversation with everyone about what to do in the event of any other serious emergency.
Stay on top of building maintenance — It's not just criminals and emergencies that can put yourself and your employees at risk. If your building's structure isn't functioning properly, there could be some major issues that could potentially result in serious injuries. Make sure that your building's roof, siding, flooring, electrical, and all other aspects are in good standing — contact repair professionals right away if anything is wrong.
Business alarm systems — Like surveillance cameras, alarm systems are great for keeping criminals out and lessening the amount of stress your employees have on a daily basis. Make sure you communicate with your staff exactly what to do once the alarm sounds, as well.
Good luck running your business and keeping everyone inside it safe. If you want to learn more about how video surveillance cameras can help keep your company safe or find high quality commercial security products, give Sonitrol Delaware a call today.