Your Employees Are Valuable: How to Keep Them Safe in the Workplace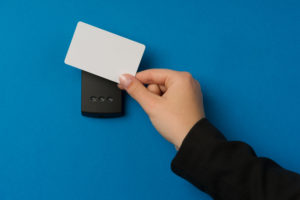 When you own a company, you realize how valuable your employees are to you and your business overall. That's why you need to do whatever you can do to keep them safe. here are some ways you can do just that.
Keep Your Employees Aware
Just like it's important to be aware of your surroundings while you're out in public, it's also important to be aware of your surroundings in the workplace. Unfortunately, criminals will likely attempt to commit their acts using the element of surprise, so it can be very hard to predict when danger is going to strike. Let your employees know that it's okay to be cautious, and if they feel uncomfortable in a situation or if they suspect any suspicious behavior, authorities can, and should, be called. Even if the incident ends up being nothing, it's better to be safe than sorry.
Install a Commercial Security System
Installing a security system is another great way to ensure your employee's safety. Let's say you own a mom-and-pop clothing shop. Typically, these stores only have one person working at a time. If one person is working at a time that means one person will be closing down the store at the end of the day. Once all of the customers have left, commercial security systems will alert them if someone tries to come into the store after hours. That will give them time to reach out to police and the security system will hopefully deter the person from entering the building at all. You should find a system with video surveillance so in case something does happen, you have evidence. Fact: 1 out of every 7 businesses has an alarm system. You can help increase that number by installing one in your business.
Come Up With a Plan
Whether it be a natural disaster or a violent person entering the store, there should always be a plan in place regarding what to do in said situation. Come up with a written plan for a fire, a burglary, or other natural disaster and share it with your employees. Make sure they are aware of what to do and will be able to execute the plan if an incident is to arise. if you ever have to make any updates to the plan, make sure you share that with your employees immediately.
Your employees are extremely valuable to your company, so, it's extremely important to make sure that they are consistently safe. Take a look at a few of the suggestions listed above and put them into place today.