Commercial Realtors Gather for Joint Regional Dinner Meeting
On Wednesday, November 13, 2019 members of six commercial realtor organizations came together to network and hear an interesting presentation.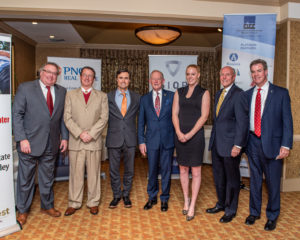 The Presidents of the participating organizations: Jay White, Past President, Appraisal Institute of Delaware; John Birkhard, President, PA/NJ/DE Chapter of CCIM; Rob Stenta, President, CIRC; Pete Davisson, SIOR, CCIM (Event Founder); Mary Kate Williams, Communications Director, DREW; Harry Penwell, Commercial Chapter Chair, Suburban West Realtors Association; and Brian Glazer, Past President, SIOR Philadelphia Chapter.
The evening began with time for networking between members of the Commercial-Industrial Realty Council (CIRC)  http://www.circdelaware.org/ , the Society of Industrial & Office Realtors, Philadelphia Chapter; http://www.siorphila.com/siorphiladelphiachapter/home, CCIM Pennsylvania, New Jersey & Delaware Chapters https://www.panjdeccim.com/, Suburban West Commercial Realtors Association (SWRA Commercial Alliance) https://suburbanwestrealtors.com/involvement/commercial-chapter/ , Appraisal Institute, Delaware Chapter http://www.ai-delaware.org/site_creator/templates/AI5/default.asp?site_id=253&SCR_ADJ=1.6 , and the Delaware Real Estate Women (DREW) https://delawarerealestatewomen.com/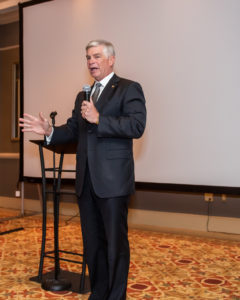 Attendees were happy to hear remarks from Patrick T. Harker, Ph.D., President & CEO, Federal Reserve Bank of Philadelphia. He previously served as Dean of the Wharton School of the University of Philadelphia and the President of the University of Delaware.
His remarks were very positive and he answered many questions from the audience. Thank you Dr. Harker for your wonderful insights that reported a positive future for our region.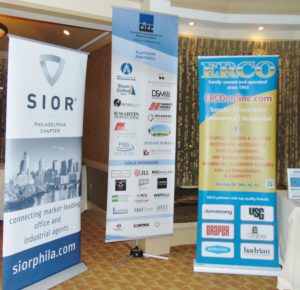 A special thank you to our sponsors and exhibitors. The event would not be possible without your generosity.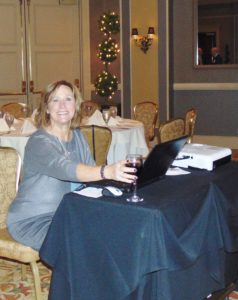 Of course, we have to thank Janet Pippert, Executive Director, CIRC for her hard work and dedication. She is the person responsible to managing all the details that make these events a success.
Here is the photo gallery from the event. Feel free to copy and share these photos. Thanks to our photographers Anthony Santoro, Diamond State Photography and Pat Forester, Sonitrol Security of Delaware Valley.