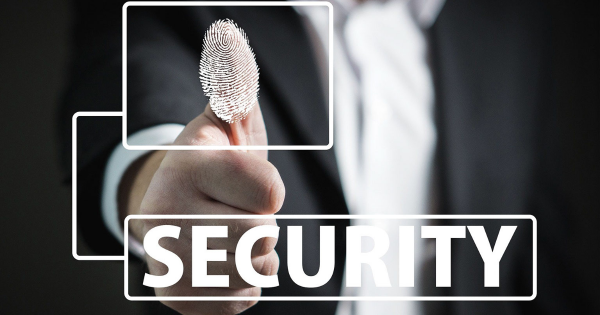 4 Reasons Why You Should Update Your Access Control System
A commercial security system is vital to the success of any small business. Typically, business owners are aware of the fact that burglaries are a threat to their inventory and take the proper steps to install a commercial security system. That in itself can make a big difference for many businesses. Burglars are often dissuaded by the sight of security cameras and alarm systems. But the unfortunate reality is that burglary is not the only means through which funds and products can be stolen.
Inventory shrink is the loss of product, and though 38% of it can be attributed to employee theft, another 34.5% can be attributed to employee theft. This means that employees are either taking advantage of gaps in surveillance systems or perhaps even entering buildings when they should not.
Commercial access control systems were once difficult for even the most advanced security company to control. Even when locks were regularly changed and keypads updated, it was often too easy for employees to replicate devices or information to breach security systems. This is why it's so important that, when choosing a security system, business owners consider updated access control systems. With that being said, let's look into the different benefits of more modern access control systems today.
1. You Don't Need To Worry About Keys
In this day and age, commercial access systems provided by a more modern security company rely upon devices like cards or fobs to grant employees access. Some of them are even set so that certain employees can gain access to buildings at all times, while others have more limited access. This means that there is no need to be concerned about employees having keys that can be lost or stolen. For that matter, there will be no concern regarding the replication of keys. While many businesses still use keys in conjunction with security systems today, many employees know how to dismantle security systems once they are inside buildings. Taking the extra step of bypassing keys and utilizing more modern technology takes a business's security to the next level.
2. It Can Be Monitored Remotely
A business owner can monitor a more up to date access control system remotely. After some initial guidance from the security company that you choose, you can monitor who is entering and leaving your building from the comfort of your own home if you wish. This also allows the business owner ready control. If an employee leaves the company and forgets to turn their fob or card in, the security system can be updated remotely. This means that, should the employee return to their former place of work, they won't be able to enter as they please. There is no need for an awkward confrontation, and conflict is kept to a minimum without jeopardizing the security of the building.
3. It's More Convenient
Not only are updated access control systems more convenient for business owners; they're also more convenient and safer for employees. An employee doesn't need to fumble with their keys or worry about getting new keys after locks are changed. They simply need to keep track of their fobs or other devices and scan or swipe them before walking inside. In that case, everyone wins. This is something that should be made clear to employees if a new access control system is put in place. It will assure them that the decision has been made to keep them close, rather than being due to a lack of trust.
4. It's Easier To Track
When a security company provides both control access systems and surveillance systems, it's much easier for employers to keep track of who is entering a building and when. Some security systems can store information regarding who enters a building and when. Therefore, if theft does occur within a building, that information, combined with camera surveillance, can help determine whether or not an employee was involved.
Business owners need to strike a balance between trusting employees and ensuring that the company is as secure as possible. Updating an access control system isn't about a lack of trust. It's about ensuring that everyone and everything is secure.