Commercial-Industrial Realty Council of Delaware Hosts March Luncheon
On Wednesday, March 13, 2019 members of the Commercial-Industrial Realty Council of Delaware (CIRC/Delaware) and their guests enjoyed learning about an exciting new business moving into Bear, Delaware over the next 12 months.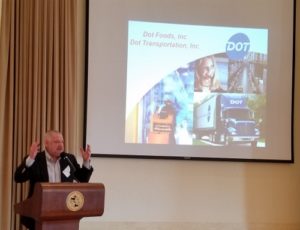 Joe Little (shown above), General Manager, Dot Foods, Inc. provided an update for the plans to build a new distribution center in Delaware. The largest food distributor in North America will construct their 12th distribution center in Bear, Delaware. The $36 million, 401,888 sq ft facility will sit on 36 acres at 301 American Boulevard, near the intersection of Red Lion & Wrangle Hill roads. The company plans to hire 125 people as drivers, as well as warehouse and administative roles. For more information, visit http://www.dotfoods.com/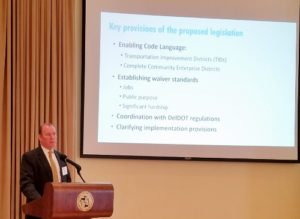 An update from New Castle County Land Use Department representative Rich Hall on the traffic level of service plans was also on the agenda.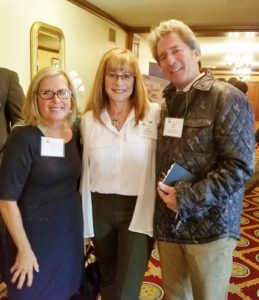 As usual, some productive networking was done by attendees before and after the luncheon.
Here is a photo gallery for the March luncheon:
[nggallery ID=23]
The next luncheon meeting will be held on TUESDAY, APRIL 9, 2019 at the Dupont Country Club. Please note that the lucheon is on TUESDAY not WEDNESDAY due to a conflict at the club.
Click here to register: http://www.circdelaware.org/meetings/nextMeeting.cfm