Armed Robbery Of a Lowe's Store Emphasizes Necessity Of Security Systems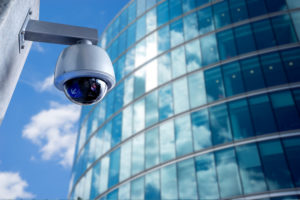 When an alarm system is activated, the majority of the time — 94 to 98% — the activation is false. Yet on June 26, the activation of an alarm system on Woodbury-Glassboro Road was anything but false.
A Burlington County woman and a Camden County man were arrested for the suspected armed robbery of a Lowe's store in Sewell. During the robbery, a credit card was stolen and used later on June 26 in Cape May City.
The Cape May City Police Department received a seemingly unrelated report the next day regarding a stolen vehicle. A 2016 Land Rover had been stolen from Central Avenue's 400 block in Cape May Point. However, the Land Rover surprisingly was used in the Mantua robbery after which it was recovered during the investigation.
The suspects of the Lowe's robbery were later identified by police as 22-year-old Mercedes Stockton, of Willingboro, and 21-year-old William Baberick, of Haddon Heights. The couple was arrested in Cape May Point along the 300 block of South Lake Drive.
Incidents of commercial robbery such as the Lowe's robbery are more common during the three weeks between Christmas and New Years, but they're still likely to happen throughout the year. Which is why it's so important to arm your business or school with an alarm system that suits your company needs.
New Jersey Security company, Sonitrol Security, offers your commercial property a variety of business security solutions and alarm systems to keep your building, and employees, safe from burglary.
By utilizing two separate types of commercial security systems — live monitored video and audio intrusion detection — Sonitrol is able to monitor your business live when the alarm is tripped by an intruder. Sonitrol's New Jersey security monitors your business via the CCTV security systems and audio live from a monitoring station in order to keep your business safe and security while additionally recording evidence for law enforcement.
Traditional alarm systems are often monitored by security employees rather than trained professionals. With New Jersey security, Sonitrol, you can be sure your business is being monitored by experienced professionals determined to listen and watch carefully in the event of a break-in.
Thinking of arming your commercial property or business with a professional alarm system? Contact Sonitrol Security today to ensure the safety of your employees and your property.