How To Keep Your Hospitality Business Protected At All Times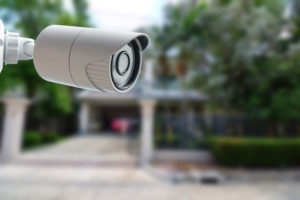 One of the most important aspects of owning a hospitality business is protecting it. Not only do you have to contend with the 24/7 demands of running your property, but by definition, you also have a diverse crowd of strangers coming through your door every day. That's why it's so important to prevent burglaries and other criminal activities before they actually happen. Because a single bad review can affect your hospitality business's reputation for years to come, here are some tips that can help you protect your business from burglaries, break-ins, and worse.
Have high quality alarm systems installed
Most business security systems have a built-in delay that waits a predetermined amount of time before contacting the monitoring company. The delay time typically ranges from 30 seconds to three minutes, but you should be able to find audio-based intrusion detection systems that alert monitoring companies right away. At the very least, your audio-based intrusion detection system should sound an alarm as soon as it detects any mischievous activity on your company's property.
Of course, these types of systems may not accommodate the constant activity of a hotel. However, access control systems can provide extra security for both your staff and your guests. If you aren't sure what your company needs, talk to a commercial security service for more specific recommendations.
Install high quality video surveillance cameras
In addition to alarm and access control systems, security cameras are essential for proper commercial surveillance. In order to keep your place of work fully protected, be sure to have security camera systems installed and regularly monitored. While retail companies may use these systems to prevent inventory loss, at a hotel they can provide additional liability protection.
Illuminate the premises
The easiest way for criminals and misbehaving guests to take advantage of your hospitality is to sneak around at night with little to no lighting. Installing adequate lighting, however, will make these ne'er-do-wells much more nervous about trespassing. Consider installing motion-activated lights around buildings and be sure to keep every entryway well-lit at all times.
Ask your staff to remain vigilant
You should always keep an eye out, but so should your employees. You only have one pair of eyes, and even the best manager can't watch the entire property at all times. That's why it's so important to talk to your employees about keeping an eye out at all times for suspicious guests, activities, and visitors. Your staff doesn't need to constantly be on the look out for burglars hiding in bushes on the premises, but they should take a closer look at doors that should remain locked, stay vigilant for suspicious activity in the parking lot, and monitor whatever is going on while they are arriving and leaving the building.
Don't let your hospitality company fall victim to criminal activity. Remain vigilant at all times and have the right business security systems installed onsite. If you need video surveillance systems installed or want to check out audio-based intrusion detection systems, contact Sonitrol today.
Contact Sonitrol Today