The Holy Trinity of Daytime Retail Surveillance Technology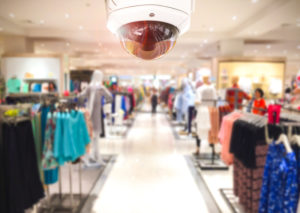 It's one thing to protect against break-ins to your business at night, but surveillance solutions that prevent daytime losses are quite a bit more difficult. Daytime security monitoring is an essential part of any retail shopping center or storefront, but it's also much more difficult than many business owners realize. By definition, your property will see more traffic during daylight hours, which means there are more threats to guard against. For instance, 34.5% of inventory shrink comes from employees theft, while 38% comes from shoplifting. Both sources of theft are far more common than nighttime burglaries.
Between these two sources of daylight product loss, you have a significant reason to implement business security systems for use during business hours. On top of that, daytime retail security technology can protect your business from false insurance claims and other types of liability.
So the next time you're ready to upgrade your retail business's security system, here are some business security solutions for you to consider.
Daytime Surveillance Solutions
Retail Security Cameras and video monitoring services are a staple in the security industry. In the retail world, they are especially important during peak business hours. You will have eyes on every part of your store, and thanks to digital technology you can access this footage from anywhere with an internet connection. If you yourself would like to monitor the cameras, you can connect remotely from your laptop or phone with the right credentials. Being able to see what's happening in your store at all times is a huge deterrent for potential shoplifters.
Audio monitoring systems can also be invaluable on weekends and holidays. May of the best intrusion detection systems rely on audio technology to alert the authorities in the event of a daylight robbery.
Loss Prevention Officers are essentially secret security guards. They serve the purposes of deterring and apprehending shoplifters in the moment. The problem with traditional security guards is that shoplifters will know who and where they are located at all times. With secret shoppers, if a shoplifter goes into a store where they don't see a security guard, and they know how to play camera angles to their advantage, they might think they are free to steal anything they can get their hands on. LPOs are disguised in plain clothes and are hard to spot. The shoplifter might never see them coming. On the other hand, shoplifters that know that there are LPOs in the store will be more reluctant to steal because they don't know who they might be.
All of the above retail surveillance solutions are integral to the prevention of theft in the daytime. Consider the use of all three systems to create a firmer security safety net. The audio/visual systems can be operated by someone charged with monitoring the store, who in turn feeds the information to Loss Prevention Officers through a small headset. This is daytime security taken seriously.