Commercial Industrial Realty Council of Delaware Hosts September Meeting
Members and guests of the Commercial Industrial Realty Council of Delaware (CIRC/Delaware) kicked off the Fall season with a luncheon meeting on Wednesday, September 12 at the Clarion Belle in New Castle, Delaware.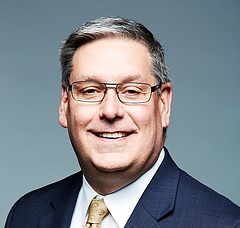 Kurt Foreman, new President and CEO of the Delaware Prosperity Partnership (DPP), spoke about the new public private partnership that works locally, regionally, nationally and internationally as the state's lead resource to attract, retain and grow businesses; build a stronger entrepreneurial and innovation ecosystem; and to support private employers in identifying, recruiting and developing talent in the state of Delaware.
Kurt Foreman and Becky Harrington, the DPP's Director of Business Development, want to meet and connect with you, especially the brokerage community – to forge a strong working relationship that will be beneficial to you and the state.
Mr. Foreman will also explain the relationship that now exists between the DPP and Delaware Small Business.
Here is a link to the presentation: http://www.circdelaware.org/userFiles/Presentation_DPP_9.12.2018.pdf

The September meeting also featured the announcement of the new Board Members (pictured above).
Here is the photo gallery from the September meeting:
[nggallery ID=17]
The next meeting is Wednesday, October 10, 2018
Register here: http://www.circdelaware.org/meetings/nextMeeting.cfm