4 Types of Commercial Security That Keep Businesses On Lock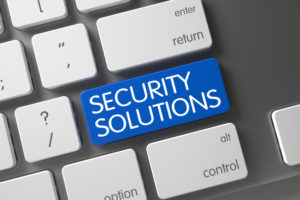 It's no secret that burglar alarms are a strong deterrent to theft, but did you know that 83% of convicted burglars say that they would attempt to find out if an alarm was present before trying to burglarize? Having a commercial security system in place is especially prudent for businesses that have significant assets that need protection. The question, then, is what type of business security solutions will work best for your company?
Types of Security Systems
Video Surveillance is a staple in the securities industry. It allows you to watch your cameras remotely for any malicious actors attempting to burgle your business. There are a couple of flaws, though. First, the resolution of these cameras can be quite poor unless you shell out a bit of extra cash. Second, and more importantly, they require someone watching them in order to prevent crimes. They might be a strong deterrent, but if a burglar happens to know that no one is watching, they might make an attempt to break in.

Detection Systems are used to monitor movement that might be missed by video surveillance system operators. They can also detect failed lockpicking attempts and unusual auditory changes. Again, unless these are paired with an alarm or a vigilant observer, you might never catch the thief.

Automated Systems allow employees access, either through a keycard or password, but don't allow criminals, or any people who don't have explicit access, into the building. They can even have automated locking times that you decide upon. These are luxurious, but probably not for businesses that change their hours frequently.

Access Control Systems place the power in your palms. You can lock down your business from a mobile device, watch the CCTV cameras, and monitor all aspects of your commercial property. One potential problem is having all this information and control on one centralized device.
Whichever security system you choose to use, or any combination of the many available options, it will help bring peace of mind. Your business is very important, so keep it secure!